Post by Bob on Jul 13, 2020 13:40:37 GMT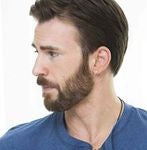 hello, are you guys also disappointed of the news re Chris lately? i actually don't care about his personal life, but just got sad coz while the world is taking this pandemic seriously, looks like for me he's using his white privileged card, and the thought of it just makes me disappointed 😞
I do have my own thoughts, however I'm going to keep them off this Forum. I have expressed them elsewhere.
This is a forum primarily for his work and career, not his personal life, so I'm sorry to say we won't be discussing this here.

Good answer.
I think this is a founding principle and one that for me personally gives meaning to this site. If we focus on his work then we are different. If we start doing what other sites do then I don't think there's any point to us. The world really doesn't need yet another Chris Evans fansite unless you can find something you do differently.
On the matter of disappointment, I have a huge essay in me that you can thank God I don't have the time to write. But it involves thoughts on the topic of 'motives'.
A 'short' summary -
In my own personal life I find my anger over what other people have done and other people's anger about what I myself have done tends to stand and fall on what 'motives' have been assigned to what has actually been done i.e. why did they do it? I can think of countless times when people have been pissed off with me for doing something because they automatically, often without even thinking, assigned a motive to it. They thought they knew why I did it. We all do it. Unfortunately, we always seem to assign a negative, bad motive. Someone hasn't done something they said they would because they don't give a damn about you or they're lazy, selfish bastards - not because they've been rushed off their feet or maybe going through a bad time or they just forgot because they're human beings. It personally really annoys me when other people think they can magically get inside my head and tell me what my motives for doing or not doing something were. I also realised I do it myself and it ends up eating away at you. So now I make a conscious effort to think that when I'm upset with someone for doing something until that person looks me in the face and personally explains why, anything I'm thinking is just speculation and guess work and quite often just wrong. That's in my personal life. With Chris I clearly cannot sit down and chat with him and ask him why he did something or didn't do something. So whenever I've been puzzled or even annoyed by things he's done, and yes I have done on occasion, I keep my thoughts out of the public arena for fear of getting it hopelessly wrong. Which again, I have done on occasion.